Welcoming everyone to come join us for great meals or for a relaxing day or night, sitting by the fireplace. We have evening entertainment every weekend.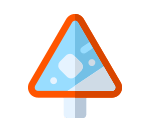 Your Safety
Arm raised from the shoulder and extended straight up over the head with palm of hand flat. Left arm may also be used to signal "STOP".
New Shelter
We would like to thank our volunteers who helped make this a reality because without the generosity of there time and money..
Trail Conditions
Check back often for our trail conditions. We try to post frequently!
Read More...
Relaxing at the Chaleur Snowmobile Club
Picture perfect day on the trails. Again take your time and enjoy the scenery we have to offer

More Photos...
Do you have more questions?
Contact Chaleur Snowmobile Club for more information
Contact Us
© Chaleur Snowmobile Club. 2023 - All rights reserved.
Top