Welcoming everyone to come join us for great meals or for a relaxing day or night, sitting by the fireplace. We have evening entertainment every weekend.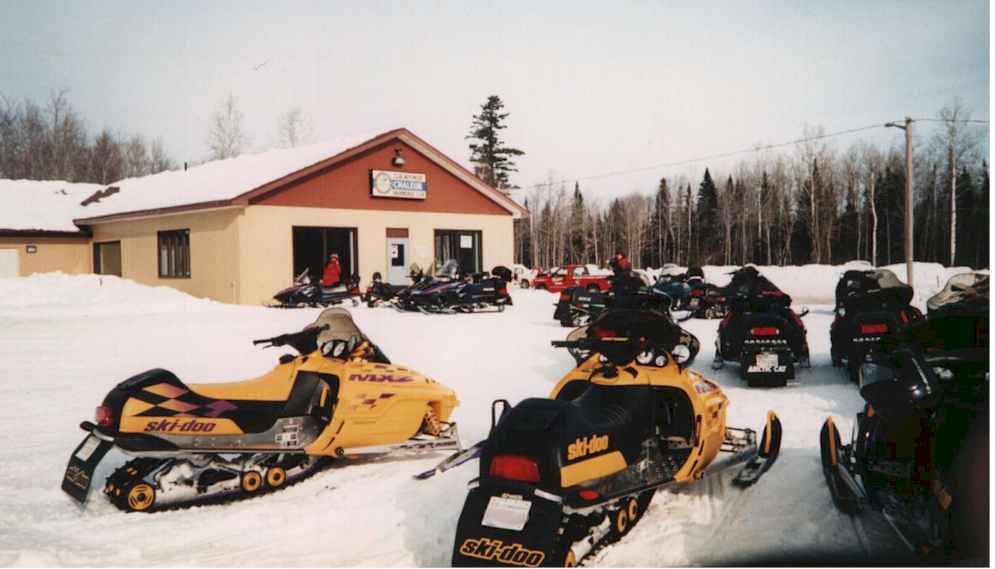 Our Profile
The Chaleur Snowmobile Club Inc. is a club of bilingual volunteers.

In close collaboration with our neighbouring clubs, we complete the trail circuit system in the Bathurst/Chaleur region using two groomers c/w drags to groom a total of 187 kilometers, thereby enabling our members and visitors alike to enjoy this wonderful activity through miles of exhilarating, breathtaking and picturesque winter beauty. Our central proximity to other clubs in the Chaleur region allows snowmobilers a complete connection to trails and services in the Northeast, to the whole province and beyond.

This club incorporated in 1981 by a group of valiant volunteers keeps evolving with more and more members from near and far every year. This season, our Board of Directors holds a total of nine members, namely: Valmond Hachey; president, Leo Roy; vice-president & trail manager, Nancy Jubinville-Guerette; secretary, Denis LeBlanc; treasurer and sharing the rest of the tasks, are directors: Wilmond Turbide,Daniel Roy, Michel Boudreau and Paul Jacques.

The club's objective is to maintain our trails in the best possible shape by grooming as often as possible throughout the season in order to offer all users a safe ride so they can leave here with such wonderful memories that they will definitely want to return.
Do you have more questions?
Contact Chaleur Snowmobile Club for more information
Contact Us
© Chaleur Snowmobile Club. 2023 - All rights reserved.
Top